Last year I purchased several foam pumpkins for use in my photography business. I knew I wouldn't use them again this year, so I thought I'd do something fun with them for my porch this Fall.
I had this white spray paint on hand, so I used it. Had I been planning this, however, I would have used spray Kilz or another primer, so that I would have had better coverage.
This is about 1/2 a can of spray paint, at which point, I ran out. As you can see, you can still see orange through it, so I had to go back in with white paint and a brush for more coverage.
Once you have covered the pumpkins in white paint so there is no orange seeping through, begin painting your designs. For the Checkerboard and Striped pumpkins, I started with a 1" Flat brush.
I found that the easiest way to do this was to paint a line the width of the brush, and then go the next stripe below it, and then go back to the upper line - switching between the upper and lower lines working your way around the pumpkin.
Very quickly, the pattern will emerge, and it is easy to follow.
Because of the curved surface, it is a challenge to get straight lines. Don't fret. You will clean up the lines later.
Once the main "squares" were dry, I went in with a #10 Round brush and painted stripes down the connecting walls of the checks. Afterward, I went in with a clean brush and white paint to further straighten lines, and get rid of any mistakes like that big one below!)
Finally, using a 10/0 liner brush, I added white squiggle lines to the top and bottom of each of the black squares. If you are not comfortable using a 10/0 (the trick is in steadying your hand by planting the pinky, and thinning your paint to ink-like consistency), you can use a paint pen to add these lines.
And here is the finished look.
Next, the striped pumpkin was painted by tracing the groves of the pumpkin to create an outline of the stripe.
Then fill it in with your paint.
No matter how neat you try to be, you will make mistakes.
Like this (where I sat the pumpkin down directly on wet paint.) Don't worry. These clean up easily with white paint - although it might take a couple of coats for full coverage.
Once you have cleaned up your lines, add squiggle lines with white paint using a 10/0 brush or a paint pen. Also, paint the stem of the pumpkin black.
For the dotted pumpkin, draw circles using a #10 Round brush. Don't worry about perfection with your circles. No one will notice once the piece is finished. I also painted the stem of this pumpkin in black.
Finally, using a 10/0 liner brush, or a paint pen, ad swirls to random dots. I did about six swirl dots on the entire pumpkin in various places.
And here it is . . . that striped one reminds me a bit of Beetlejuice, but I'm fine with that! It matches my funky black/white patio!
I'm on the hunt for a couple more of these foam pumpkins in larger sizes, as I'd like to add a couple of bright pink pumpkins to the display.
This project has been featured at the following sites: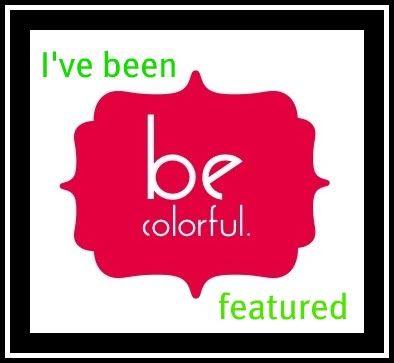 Places where this project is linked:

http://youaretalkingtoomuch.com/2012/08/meet-me-monday-linky-party-13/